How to View & Export Voter Activity Logs
Election Runner logs the following activity of each voter:
Voter Login: Success
Voter Login: Failed
Voter successfully submitted ballot
Voter email delivery failed
Voter email delivery success
Voter reminder sent
These activities will show up under the voter info screen that can be accessed by clicking on a voter's record on the "Voters" page in the election builder.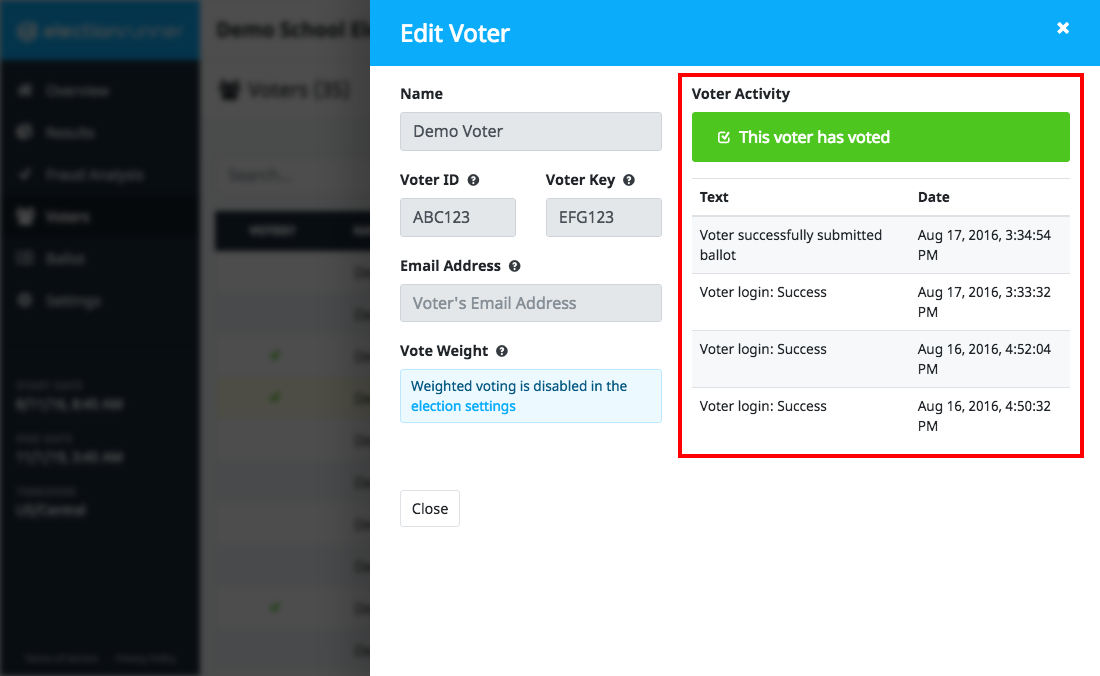 How to Export Voter Activity Logs
At the conclusion of an election (when the election is in the "Completed" state), all voter activity in an election can be exported as a CSV file. This report includes the following columns:
Date (UTC Time)
Voter Name (if provided)
Voter ID
Action
IP Address
To export this file…
Click on the "Voters" link on the election navigation.
Click the "…" button at the top right of the page
Click "Export Voter Logs" from the dropdown list. After a few seconds the download will start.